FAITH
2Co 5:7 For we walk by faith, not by sight
Mar 11:22 And Jesus answering saith unto them, Have faith in God.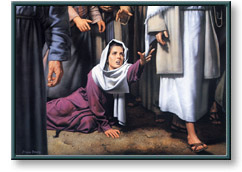 Have faith in My name.
I have poured out of My spirit upon you.
You are anointed; you are blessed to those around you.
The light shines around you. Let your light shine.
They know you are anointed. They know My spirit is upon you
Walk in My name, never, never by sight. Walk by faith.
Dare to speak in My name. Believe to see miracles.
I honor your faith.
The anointing, My spirit is upon you greatly.