Scripture Keys || Shared Inspirational Readings || Words of Encouragement || Prayer Requests || **NEW MINISTRY BOOKS**
The Word of the Lord Today || Newsletters || Amazon || ChristianBook || Christian Fun & Bible Study || Links || Articles & Teachings
|| Home || Email
I AM ALL YOU NEED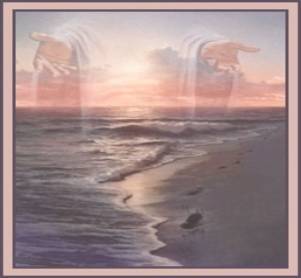 Why do you look to others for what you need?
Didnít I tell you I would supply your every need according to My riches in Glory?
Didnít you believe Me?
Then why do you continue to ask them to supply your needs?
You are My righteous one, you donít have to beg them
The righteous will never be forsaken or have to beg
Yet you go to them, you continue to allow them to use you
They donít know what you need. They don't care about your needs, I do
What you need they canít supply
Oh they may try, but they will only fail you
They will forsake you
Wait for Me to supply your needs
Youíve come too far to settle for just anything
I only want good and perfect for you
Let Me give you My best
Will you wait for Me?
I waited for you.