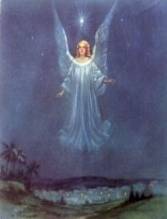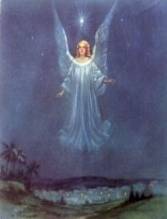 WORDS OF ENCOURAGEMENT FROM DEVOTIONAL BOOK
"WHERE PEACEFUL WATERS FLOW"
COME, AND SIT AT HIS FEET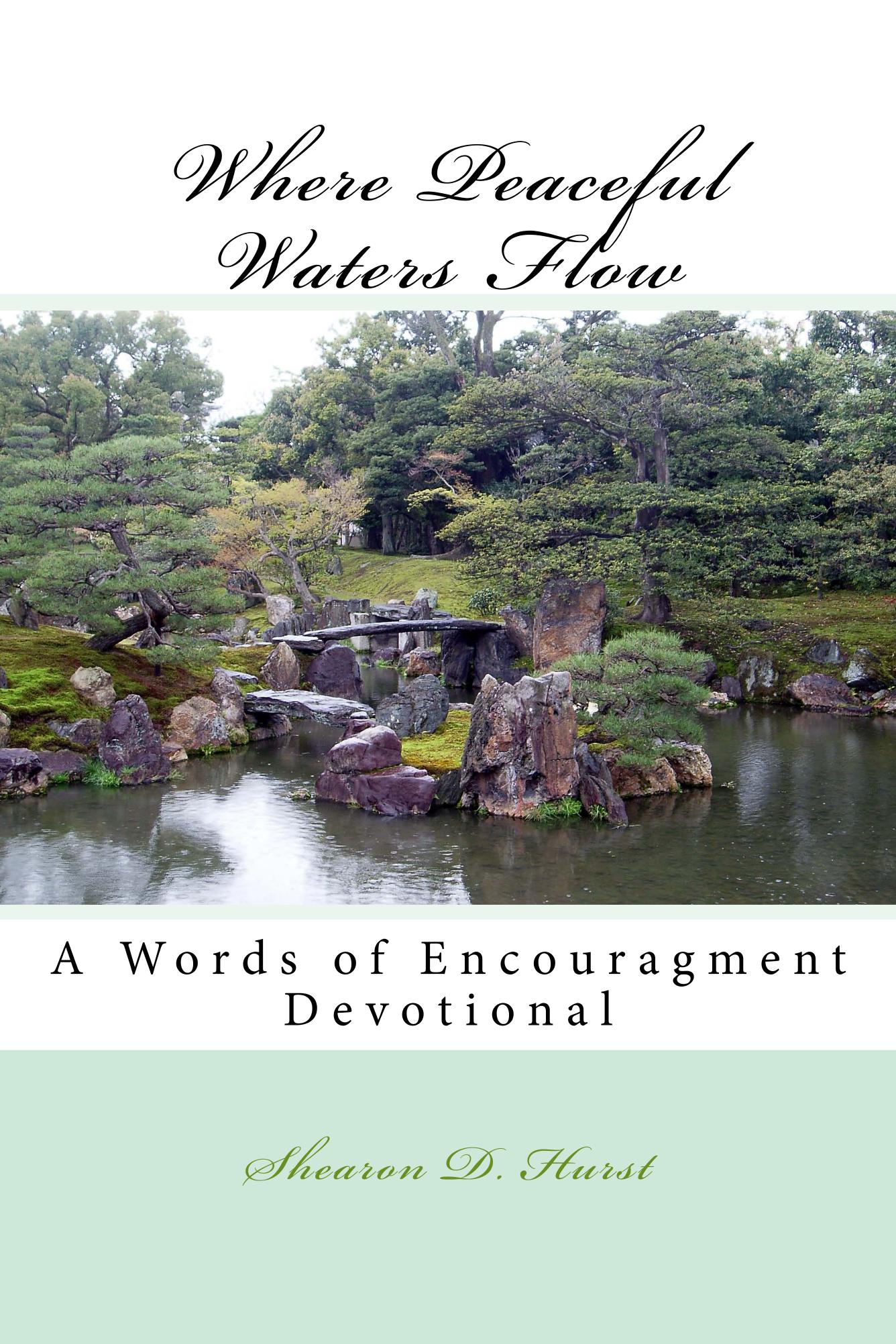 Luke 10:39-42 And she had a sister called Mary, which also sat at Jesus' feet, and heard his word. But Martha was cumbered about much serving, and came to him, and said, Lord, dost thou not care that my sister hath left me to serve alone? bid her therefore that she help me. And Jesus answered and said unto her, Martha, Martha, thou art careful and troubled about many things: But one thing is needful: and Mary hath chosen that good part, which shall not be taken away from her.
Jesus is asking us to do what Mary did. Come and sit at His feet. Never mind, all we think we need to do. Never mind what we think we should be doing, or what anyone else wants us to do. Come and sit at His feet. Stop all your planning, stop all your running around, stop all of your complaining, and come and sit at His feet.
Listen to what He said about Mary: "Mary hath chosen what was good." Jesus did not ask her to cook; Jesus did not ask her to entertain. That was what Martha wanted to do. She thought that would please Jesus the most. Mary needed something from Jesus; she needed to hear what He had to say, and she needed to sit at His feet. She needed to hear what Jesus had to say before she did anything. However, this was not all. Jesus applauded her for her wisdom. She has chosen the good part. She chose to be with Christ, to take her part with him. She chose a better way of honoring Christ than Martha. Mary chose to please the Lord, by receiving His word into her heart. Instead of providing for His entertainment.
Those who choose to what Mary did shall not only have what they choose, but shall have their choice commended in the great day. Mary's choice will be justified, and all those who make that choice, and abide by it. Has there ever been a time when you did not ask Jesus for anything? If we are honest with ourselves, most of us will say no.
Have you ever had a day when you wanted nothing more than to be in His presence? Just to be with Him, just to sit at His feet? Remember, when you were small, you played all day, but when the evening came you were exhausted. All you wanted to do was rest.
Finally, you see mama sitting down on the porch; possibly shelling peas; and you wanted to sit at her feet. You try to rest your head on her lap; then mama stops shelling the peas for a moment, and begins to stroke your hair. Wasn't that the best feeling in the world (I am reliving my childhood)? That is what Jesus is calling for now, for us to come and sit at His feet, be intimate with Him. Just be in His presence.
He longs to hold you, and comfort you. However, He cannot, because we will not stop long enough to sit at His feet to be filled, to be restored, and to know Him in a personal way. Come, take the time now, abide in His presence, and sit at His feet.

Getting Back To Basic- Intimacy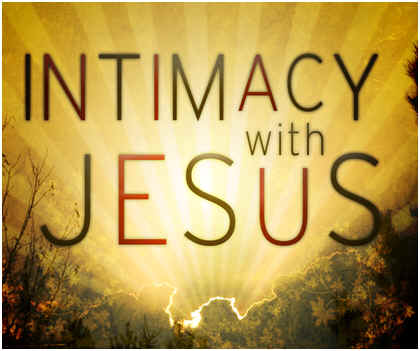 God has called me back to the Saturday mornings we used to have. I would get up at 5:00am, (you know while it is quiet, before everybody gets up) go on the porch with my bible, a cup of coffee, my pad, and a pen, and wait for His presence. Oftentimes when I walk on the porch and the Lord was already there waiting for me. He was waiting for us to begin our quiet time together. There is nothing more precious than to wake and know the Lord is waiting for you. To spend quiet time with Him, listening to what He has to say, before I begin my day. This is what God wants His children to do, to come back to intimacy. Just to be thankful to be in His presence. Are there some things the Lord is asking you to remember, and revisit?
Have you ever spent a day with a friend, and you did not do anything special, but was just thankful to be with them? I can remember a time when I spent a Saturday with a girlfriend. We went to the mall for a short while, then came back to her home and spent the rest of the day just enjoying each other's company. No gossiping. We watched a movie, talked about the Lord and rested in each other's company until we both fell asleep. Now, I know some of you do not call that a good time; but to me, it was precious. I was with someone who loved me for me. Someone who was not expecting anything from me. Someone who just wanted to enjoy being with me. It was beautiful just being in her presence. No pressure, just blessed quietness.
God wants His church to come back into this type of worship. This type of intimacy; just being in His presence, having a relationship with Him. I know there were times when Jesus just sat at His Father's feet to listen and learn. Remember, He said the things He did, were things He saw His Father do. He had to spend time listening and watching His Father. If Jesus could only do what He saw His Father do, how else can we learn except we do as He did and sit at His feet?
John 5:19 Then answered Jesus and said unto them, Verily, verily, I say unto you, The Son can do nothing of himself, but what he seeth the Father do: for what things soever he doeth, these also doeth the Son likewise.
Do you want to know Jesus as if you have never known Him before? Come and sit at His feet. We are told to "Be still and know that He is God." What happens when you come before the Lord and "be still?" God will begin to show you things that you never knew. If you will be still, you will actually be able to understand what the Lord wants you to do. You will learn things that could only be revealed by sitting at His feet. While sitting at His feet; He will reveal things that couldn't be revealed by flesh and blood, but only by Your Father Who is in Heaven."
Come and sit at His feet. Get back into a relationship with Jesus. Sit in His presence; allow Him to minister to you, restore you, and pour into you a fresh anointing. There is something about sitting at the Lord's feet. Come sit at His feet, and hear from the Lord.

Blessed Quietness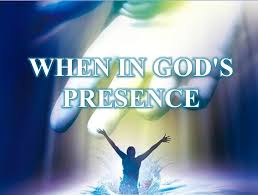 Shh! Shh!" God is saying that to some of you. I have heard the Holy Spirit do that. I heard the Lord Shhh me. "Shh! Shh! Shh! Be still. Can't you sit still for a few minutes?" Leave that alone and be still.
I do not know about you, but there were times I felt like if I stopped talking, God was going to forget I was there. If you have never felt like that, you are an awesome person. However, that was my mentality during my early years with the Lord. I thought the minute I stopped praising, stopped worshiping, or stopped reading the Word; the presence of the Lord was gone (you see I had a lot to learn). What joy I found when read He would never leave me nor forsake me. God never leaves, isn't that something? However, we leave Him. We leave Him when we allow sin to come into our lives. We leave when we allow negative thoughts to enter our mind and live there without Him. We leave Him when we say we are so busy trying to find God, when He is right there all the time. He was never lost. The key is, to be still, get quiet, and listen for His still small voice.
Isaiah 30:15, says, "… in quietness and confidence shall be your strength" Isaiah talks about being in that place of quietness. There is a confidence and strength that you can only get by being quiet. When you are obedient and be still before the Lord, He will strengthen you to do the impossible. Do not you want to do the impossible for Jesus? Come sit at His feet.
Isaiah 40:31 But they that wait upon the LORD shall renew their strength; they shall mount up with wings as eagles; they shall run, and not be weary; and they shall walk, and not faint.
Are you weary and worn? Do you feel like you just cannot go on? Then, come and sit at His feet. He promises to renew your strength if you wait for Him. He promises that you shall run and not be weary, if you wait for Him. He promises that you will walk and not faint, if you wait for Him. You shall mount up with wings of eagles, if you wait for Him. Come and sit at His feet.

Pentecostal Waiting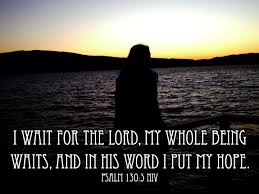 Act 1:4 And, being assembled together with them, commanded them that they should not depart from Jerusalem, but WAIT for the promise of the Father, which, saith he, ye have heard of me.
Act 2:1 And when the day of Pentecost was fully come, they were all with one accord in one place.
And do you know what happened because they were prayerfully waiting? They were filled with the Holy Ghost, they began to speak in tongues, and the fire fell on them.
Act 2:4 And they were all filled with the Holy Ghost, and began to speak with other tongues, as the Spirit gave them utterance.
They learned how to wait on the Lord. They were baptized, saturated, filled to overflowing, and marinated in the Holy Spirit. They were filled, abundantly satisfied. They were saturated with His presence. They were shaken; they were pressed, and it was poured inside of them. Think of it like this, they went in as cucumbers and came out pickles. They waited. They sat at His feet. How do I know that? I know this because that same Peter who had denied Jesus, three times, was now rising up and preaching. He preached with such boldness that three thousand were saved. He sat at His feet.
Sitting at Jesus feet will change you. His Shekinah Glory will fall on you. You will be transformed. I dare you to sit at His feet. I challenge you to put on some music for soaking in His Presence. Then find a place a quiet place (chair, floor, sofa, etc.) wherever you can be still at the Lord's feet. I have done this in my bed with worship music on; doors closed lights out, and just sitting at His feet. Find your place at Jesus' feet. You can lie on your face or get on your back. Get into receiving mode expecting to hear from the Lord, and surrender your all to Him. The most important thing is to be still and quiet, and just think about Jesus. Quiet yourself. Sit at the Lord's feet and allow the Lord to minister to you.

REST IN ME
When you do not feel My presence do not feel that it is something wrong that you have done.
But know that I am allowing you this time to rest in Me while I prepare your physical body for the next mission.
Know that the time is coming when you will move mountains in My name. Know that all is well with your life.
Learn to rest in Me. You will need your rest. I rested so shall you. Do not worry that you are not kept busy all the time.
Know that all the time you are with Me, and the life that you are living is being smiled upon.
Remember when temptation came, you never left Me. You kept your eyes on My promises.
I honor your request. Be patient. All is well. I need you.
No one will take you away. You are Mine. There is no other like you.
Your desire to be more like Me is wonderful. I know how hard it is.
You seek Me first in all you do.
I long to hold you lose to wipe away your tears. Rest in Me.
Rest in Me
Love,
Your Friend
TESTIMONY
THE AWESOME POWER OF PRAYER!!!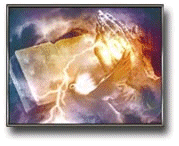 I have a major testimony!!!

There is a lady on my team she has been out of work for the past 3 months due to illness (of her own and of her 7 year old son sick with cancer). She was really having a hard time dealing with this situation.

We adopted her family for the Thanksgiving Holiday. We raised over $500 for her. The deep thing about this whole situation is that before this, she had absolutely no faith in God and had very serious doubts that he even existed.

When she returned to work last week, she came to me and asked for a schedule change because she wanted to be able to spend as much time with her son as possible. I worked hard on getting her the schedule that she needed (even stayed after my shift to get it done). I could not get it done before I left on last Friday. As soon as I came in yesterday, I began working on her schedule again. When I got a resolution for the problem, she was not available for me to actually get the ball rolling on her schedule change.

She came to me this morning in tears. She told me that she wanted to deny the request for a change in schedule. She took her son to the doctor yesterday to find out that he was in remission and that he would only have to go through treatment for 1 more month!!!!

No one can tell me that God is not a good God!!! She just cried on my shoulder. The card that she gave to the team as a word of thanks included that she knew that there had to be a God because there is no other way that she would have been so blessed!!!

I just wanted to share that with you because I was deeply touched my how amazing God is.
JESUS IS REAL!!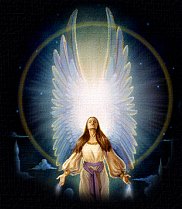 The Lord has truly been blessing and performing miracles all around us.
I want to thank you for sharing your testimonies with me. As promised to all of you,
I will print your name only if you want me to, otherwise it will be left out to protect your privacy.