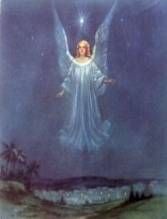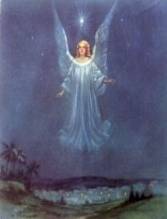 GOD SAYS IN HIS WORD:

"And my God will meet all your needs according to his glorious riches in Christ Jesus." Philippians 4: 19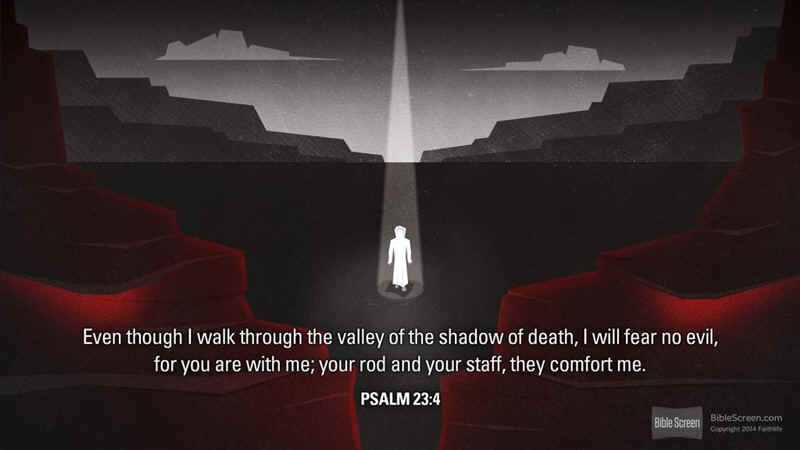 Stretch out on God's word and see the way being made in your life.

ACTIVATE THE POWER OF GOD IN YOUR LIFE!
Psa 23:4-6 Yea, though I walk through the valley of the shadow of death, I will fear no evil: for thou art with me; thy rod and thy staff they comfort me. Thou preparest a table before me in the presence of mine enemies: thou anointest my head with oil; my cup runneth over. Surely goodness and mercy shall follow me all the days of my life: and I will dwell in the house of the LORD for ever.
Let us reflect on those scriptures for a moment.
Some of us are going through hard times right now, and we feel as though we are walking this journey all alone. I want you to listen to what King David said when he was going through some very hard times, "I will fear no evil, for Thou are with me." He would fear no evil. Do you know there is a place in the Lord where you simply fear no evil? No circumstances can shake you. Your faith does not waver. Everything is "Yes, Lord." David knew this place. Esther knew this place, Daniel knew this place, and so did many saints before us. They feared no evil because THOU WAS WITH THEM. The Lord was with them every step of the way. Jesus is offering this same place to you right now. This place; this special place is with the Lord. It is in loving the Lord and abiding in His word.
Psa. 119:165 Great peace have they which love thy law: and nothing shall offend them.
Every situation you face will unfold in victory, because you love the Lord, and you know beyond the shadow of doubt that Jesus is with you. Your Father has already conquered everything you will ever face. There is nothing the enemy can think of that God hasn't ALREADY given you the victory! PRAISE THE LORD!
David felt so good about what God was doing for him, he went on to say, "He prepares a table for me" And not just any table, but a table "in the presence of his enemies." Look at God showing out! The same table the Lord prepared for King David, He will prepare for you. The Lord "will prepare a table for you in the presence of your enemies." Your battle will become a feast in the face of your enemies. He will prepare for you a meal that will nourish you, and lift your spirit life to a level no demon can touch. Think about this, in the midst of the battle you are facing this very day our Lord is saying, "Sit, rest, and eat with Me. This battle is not yours; it is Mine. I got this." Oh, thank you Jesus!
You don't even have to worry about anyone stabbing you in the back while you are eating with the Lord, because "His Goodness and Mercy are following you." (Watch out, I feel a sermon coming) Imagine God's Mercy and Goodness following you everywhere you go. In other words, they have your back. If you start slipping you do not have to say, "I've fallen, and I can't get up." Goodness catches you before you fall. Mercy steps in to set you back on your feet, and gives you another chance. Then guess what, you "will dwell in the house of the Lord forever." AMEN! AMEN! AMEN!
IN THE NAME OF JESUS, Satan take that!

Trouble Don't Last Always

We are troubled on every side, yet not distressed: We are perplexed, but not in despair;
Persecuted, but not forsaken; Cast down, but not destroyed.
2 Cor. 4:8-9

Paul was stating he was going through a ministry of suffering.
Yet, he was not giving up. Trouble surrounded him many times,
but he knew at all times God was able to see him through.
Trouble don't last always.
He must allow us to suffer to make us stronger. His disciples suffered so shall we,
because we choose to follow Him. You wanted to be more like Him remember?
Everything that you are going through is working out for your good.
Yes, it hurts. Yes, you want to give up,
But you can't, you told Him that wanted to be more like Him.
Trouble don't last always.
We too will suffer. Think it not strange when a fiery trial comes upon you,
as though some strange thing has happened.
Do as Peter said, rejoice. Push your way through the storm and rejoice.
Trouble don't last always.
Yes, I know it's hard, but you have to know that Jesus is with you
and guiding you through the storm.
Think of how bad it would be if He weren't.
Stop looking at the situations or the circumstances, Focus on Glory
Trouble don't last always
You've got to know that at the end of the storm is your bright side.
There IS a Lily in the valley and it is as bright as the morning star.
Your breakthrough is on the way. Your deliverance is on the way.
Trouble won't last always.
Oh my, can't you feel it? It's your time to be blessed.