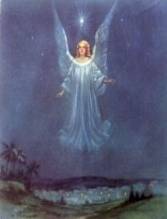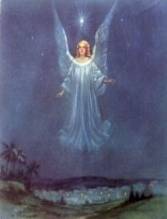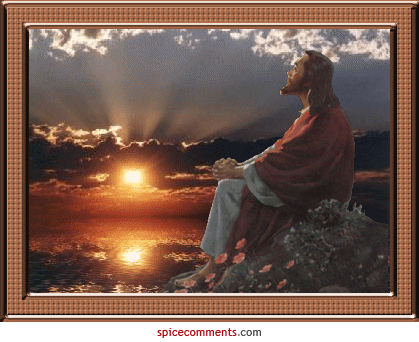 He leadeth me beside the Still Waters.
He restoreth my soul...
Psalm 23 2-3

And God said: Go forth, and stand upon the mount before the LORD. And, behold, the LORD passed by, and a great and strong wind rent the mountains, and brake in pieces the rocks before the LORD; but the LORD was not in the wind: and after the wind an earthquake; but the LORD was not in the earthquake: And after the earthquake a fire; but the LORD was not in the fire: and after the fire a still small voice."
His message hasn't changed: Yes, "Be still, and know that I am God" is where we all need to go back. Today, we are so rushed. Being still is not only considered a waste of time but impossible for most of us in today's world. How far has the world broken away from God's ways and teachings? Yes, if you listen real close... be still...if you get away to where peaceful waters
flow, you will hear His voice. Our days are numbered. His coming is close at hand... but only those who are "still" enough to hear the trumpets shall see God.
So many people say in dismay that they pray and pray yet God never answered. Oftentimes, they do not hear His answer because they never be still. How can one hear if one does not take the time to listen? We cannot hear God's voice if we are constantly talking. They constantly complain to God and others. Even if they say nothing on the outside, inside they are still saying "Why me Lord? They never take the time to... "be still" and hear what God is saying.
Take time to rest beside the still waters He has made for you. Listen as He speaks words of love and caring in our lives each day. To listen, to really listen, we must be quiet, be still.
Yes... "Be STILL and know that I AM God!" (1 King 19 11-12)

Memo from: God
For:

My Dear Son/Daughter
Today, I GOD, will be handling your problems. Please remember that I do not need your help. If you find yourself in a situation that you cannot handle, don't try to resolve it. I ask that you kindly collect them in a basket.
Something that only GOD can do...
I will take care of the problem on MY TIME, not yours. Once you've placed your problem in that basket, don't worry about it anymore or try to remove it from the basket. Doing this will only keep the problem around longer. If it is a situation that you believe you can take care of on your own, I ask that you please consult me in prayer to make sure you've made the right decision. Seeing that I never sleep, your problems would never make me lose any sleep. There is no reason for you to lose sleep because of your worries. Rest in ME. If you ever wish to contact me, I am only at the distance of a prayer.
Also consider the following: Be happy with what you have.
v If you find it hard to sleep at night, remember there are people who have no place to sleep.
v If you find yourself stuck in traffic, don't worry. There are people in this world that to whom being able to drive is a privilege.
v Have you ever had a bad day at work? Think of those people that have gone years without finding work.
v Are you brokenhearted about a relationship that did not work out? Think of those people who do not know how to love or have
never been loved.
v Does the weekend ending upset or depress you? Think of those people who work more than 18 hours a day during the week
watching our kids and cherish those weekends.

v Has your car ever broken down in the middle of the road far from any help? Think of those paralyzed people for whom would
love to be able to walk the distance to get help.

v Have you noticed more gray hairs? Think of those people undergoing chemotherapy for cancer who would love to just have
hair.

v Have you reached the age of 40 and feel lost in life? Be grateful, there are many who do not even live to that age to find out
anything.

v Have you ever found a time in your life where you are the object of ignorance, belittling or envy? Remember that things could
be worse. You could be one of those people full of ignorance or envy.

v Do you feel like you don't help others as you should? Remember, you are part of the solution; you can illuminate their day
and not even know. Send them this memo to brighten their day.

v Are there days when you feel like you don't have a friend? Remember that a friend is sending this to you.

v REST IN ME


WHO'S HANDS?

A basketball in my hands is worth about $19.
A basketball in Michael Jordan's hands is worth about $33 million.
It depends whose hands it's in.

A baseball in my hands is worth about $6.
A baseball in Mark McGuire's hands is worth $19 million.
It depends whose hands it's in.

A tennis racket is useless in my hands.
A tennis racket in Pete Sampras's hands is a Wimbledon Championship.
It depends whose hands it's in.

A rod in my hands will keep away a wild animal.
A rod in Moses' hands will part the mighty sea.
It depends whose hands it's in.

A slingshot in my hands is a kid's toy.
A slingshot in David's hand is a mighty weapon.
It depends whose hands it's in.

Two fish and 5 loaves of bread in my hands is a couple of fish sandwiches.
Two fish and 5 loaves of bread in God's hands will feed thousands.
It depends whose hands it's in.

Nails in my hands might produce a birdhouse.
Nails in Jesus Christ's hands will produce salvation for the entire world.
It depends whose hands it's in.

As you see now it depends whose hands it's in.
So put your concerns, your worries, your fears, your hopes, your dreams,
your families and your relationships in God's hands because -
It depends whose hands it's in.


LET IT GO
NO, that was not meant for you. Let it go.
I have something better for you, if you will let it go.
You must release the pain of the past to move ahead with me.
Let it go. Is it worth more than me? Let it go.
Is it worth your salvation? Let it go. Will it bring you joy? Let it go.
I am all that you need. Haven't I always been on time?
Haven't I always made a way? Who do you doubt me now?
I am more than any circumstance you will ever face.
Let it go, give it to me. Take my hand, don't look back. Let it go, place it in my hands.

TESTING TIMES
The storm may rise, those are testing time.
Listen to my voice in the wind. I am listening for you.
You have but to ask. Know that I hear you.
Your faith moves mountains.
Tell Satan, his is a liar, get thee behind you.
You are more than a conqueror. You are mine. Yes, I see you.
I know what your desire is.
Let me guide you. Take your time, be lead by the spirit.
The spirit will lead and teach you.
You must have faith in my name.
So much inside of you.
All you ask, it shall be given.
Know that I am still in control. Hold on help is on the way.
Know that from the very first day you prayed, God heard your request.
It is in His hands. All is well.

IN CLOSING
I pray that this newsletter has been uplifting to your soul.
I pray that the Lord will be bless each and everyone of you
that reads it and shares it with a friend. May the Lord minister
to your spirits as you read and meditate upon it.
May the peace of God dwell within your hearts,
sending all fear and anxiety to flight.
Remember perfect peace will cast out fear.
God has not given us a spirit of fear, but of POWER, LOVE AND A SOUND MIND.
If this letter has encouraged you please let me know.
Also, if you have words of encouragement that you would like to add please feel free to send them to me.
Remember: You have not because you ask not.
BE BLESSED AND REST BESIDE WHERE PEACEFUL WATERS FLOW
BE SURE TO VISIT THE MINISTRY'S ADDITTIONAL WEBSITES
http://onechosen.wordpress.com/
http://thetimesofrefreshing.wordpress.com/
chos91.wix.com/shearon-hurst

http://pinterest.com/ladyshearon/.com
FOLLOW ME ON FACEBOOK AND TWITTER
https://www.facebook.com/ShearonHurstBooks
Twitter - @LadyShearon
Until the next time: In Jesus Name
Shearon