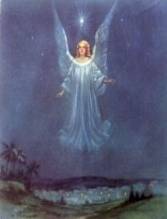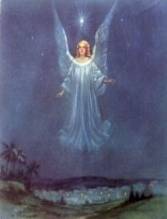 SHUT UP TO BE BLESSED

Have you experienced being feeling disconnected from someone who is really close to you? You do not understand how it happened, but there are strained feelings between you now. You think back to see if there was something wrong either of you did to each other. Nothing comes to mind. The last thing you remember was sharing a Word from the Lord with them about a blessing He spoke into your life. Could that be it? No, you have known them all your life. However, you feel disconnected from them now.
God spoke a word to you. That word was for you, and for you only. Yes, I know you are very excited about it; however, not everyone can believe the way you believe.
Let me give you a couple of examples:
Luke 1:11-20 And there appeared unto him an angel of the Lord standing on the right side of the altar of incense. And when Zechariah saw him, he was troubled, and fear fell upon him. But the angel said unto him, Fear not, Zechariah: for thy prayer is heard; and thy wife Elizabeth shall bear thee a son, and thou shalt call his name John. And thou shalt have joy and gladness; and many shall rejoice at his birth. For he shall be great in the sight of the Lord, and shall drink neither wine nor strong drink; and he shall be filled with the Holy Ghost, even from his mother's womb. And many of the children of Israel shall he turn to the Lord their God. And he shall go before him in the spirit and power of Elias, to turn the hearts of the fathers to the children, and the disobedient to the wisdom of the just; to make ready a people prepared for the Lord. And Zechariah said unto the angel, Whereby shall I know this? for I am an old man, and my wife well stricken in years. And the angel answering said unto him, I am Gabriel that stand in the presence of God; and am sent to speak unto thee, and to shew thee these glad tidings. And, behold, thou shalt be dumb, and not able to speak, until the day that these things shall be performed, because thou believest not my words, which shall be fulfilled in their season.
God had a plan for Elizabeth, and the unbelief of her husband may have hindered the faith of Elizabeth. Therefore, because of Zechariahís unbelief, the Lord shut his mouth. He had to shut him up to bless him. Zechariah had to communicate to her by writing on scribes. Their relationship had become a little strained, as it seemed.

Many times God shows us things and we become excited about it, and the minute that we share it with our friend; sometimes their unbelief dampen our spirits. They begin to make us doubt whether we heard from the Lord. They begin to treat us differently.
Let us look at what happened to Joseph:
Gen 37:5-9 And Joseph dreamed a dream, and he told it his brethren: and they hated him yet the more. And he said unto them, Hear, I pray you, this dream which I have dreamed: For, behold, we were binding sheaves in the field, and, lo, my sheaf arose, and also stood upright; and, behold, your sheaves stood round about, and made obeisance to my sheaf. And his brethren said to him, Shalt thou indeed reign over us? or shalt thou indeed have dominion over us? And they hated him yet the more for his dreams, and for his words. And he dreamed yet another dream, and told it his brethren, and said, Behold, I have dreamed a dream more; and, behold, the sun and the moon and the eleven stars made obeisance to me.
Letís read onÖ
Gen 37:18 And when they saw him afar off, even before he came near unto them, they conspired against him to slay him.
Gen 37:24 -27 And they took him, and cast him into a pit: and the pit was empty, there was no water in it. And they sat down to eat bread: and they lifted up their eyes and looked, and, behold, a company of Ishmeelites came from Gilead with their camels bearing spicery and balm and myrrh, going to carry it down to Egypt. And Judah said unto his brethren, What profit is it if we slay our brother, and conceal his blood? Come, and let us sell him to the Ishmeelites, and let not our hand be upon him; for he is our brother and our flesh. And his brethren were content.
Although our friends and family may not come out and say it to our face, you can tell they do not believe what you said will come to pass, and they are envious of what the Lord has shown us. No matter how hard you try, the relationship does not feel the same anymore. We just cannot fit in the way we used to anymore. Is this what you are feeling?
Sometimes, God will cause a disconnection on our behalf so our faith will not waiver, and for us to bless His Kingdome. He wants to get the glory, and He wants to bless us beyond our imagination, and He knows the unbelief and negative energies of others will keep us from receiving what He has promised. God has to keep the seed He has sown in you separated from those who would abort its birth. Therefore, He has to separate you in order to protect the promise.
Do not fret, He will not leave you alone. The Lord will minister to you, and will send someone to keep your spirit encouraged. Look at how the Lord sent Elizabeth's cousin Mary to visit her. Mary's greeting caused the baby to leap in Elizabeth's womb.
Do not forfeit the promise of God. Hang onto your promise. Although they may be criticizing you . No matter what the Lord has promised, hold onto His word and do not give up. I do not care how much time has passed; pray and do not give up. You may be old and your wife may be barren, but do not give up. Be strong in faith like Abraham, and stagger not at the promise of God through unbelief.
Rom 4:19-20 And being not weak in faith, he considered not his own body now dead, when he was about an hundred years old, neither yet the deadness of Sara's womb: He staggered not at the promise of God through unbelief; but was strong in faith, giving glory to God; And being fully persuaded that, what he had promised, he was able also to perform.
No matter how bad our surroundings become or what others might say about your promiseÖstand on Godís word. He will give you favor while you are waiting for your blessing to come to pass. He did it for Joseph and He will do it for you.
Gen. 39:21 But the LORD was with Joseph, and shewed him mercy, and gave him favour in the sight of the keeper of the prison.

So, endure the process, stand firm, and go through. Keep the vision before your eyes. All we have to do is believe in that which God has shown us. Do not worry about how your relationships may change. We must not let those things that hinder us from believing God will provide. No matter how lonely you may feel, or how many friends walk away from you; do not stop believing. It may be time to cut some unhealthy soul-ties.
Do not trust your destiny in anyone else's hand. They cannot and will not believe the way you do. God gave the vision to you not them. As long as you believe, you shall receive. The enemy cannot take your blessing once you receive it in your spirit. Get it settle in there now! Get it so deep within you that it that the enemy become afraid, and your faith sends him to flight.
God has shown you favor; promised you a blessing, and you are worried about being disconnected from your friends and loved ones? If they are true to the Lord, they will be true to you. Keep your eyes on Jesus, and leave them in Godís hands.
God will do the very thing that He has promised. It is up to you to believe, to keep the promises watered with the word of God, and to watch what you say to others.
So, stand and always remember, you cannot share your vision, hope, and dreams with everyone,
SHUT UP TO BE BLESSED!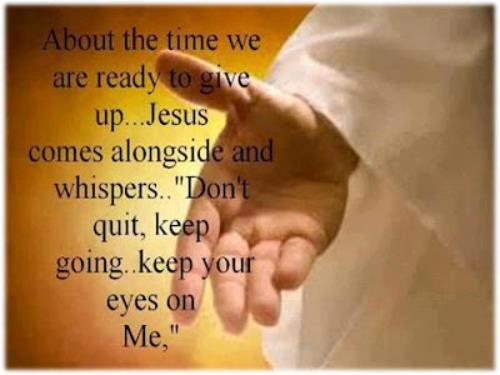 Don't Quit

When things go wrong as they sometimes will;
When the road you're trudging seems all uphill;
When the funds are low, and the debts are high;
And you want to smile, but you have to sigh;
When care is pressing you down a bit -
Rest if you must, but don't you quit.
Success is failure turned inside out;
The silver tint of the clouds of doubt;
And you can never tell how close you are;
It may be near when it seems afar.
So, stick to the fight when you're hardest hit -
It's when things go wrong that you mustn't quit.

A Question For Your Heart
Are you willing to put God first?
Are you willing to put God first in everything?
Are you willing to put God first in every area of your life, in every thought in your mind?

What stands between you and God?
Who stands between you and God?
What places stand between you and God?

Where are you holding back?
What things, attitudes, habits, angry feelings, "if onlys" and "yes ... the buts" interfere?

Are there things you've decided you can handle yourself?
Circumstances you wouldn't bother God with?
Things you're afraid or embarrassed to share with Him?

Are there people you don't want Him to love?
Would you rather He didn't love you?
Are you willing to put God first?
He so wants to be first with you.
You are His special child.

Are you willing to rise above the mundane and the petty, and dwell in God's gentle kingdom today?

Are you willing to put God first?
Are you willing to be willing?

Be blessed,
Shearon