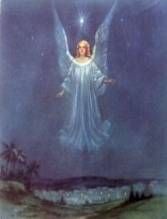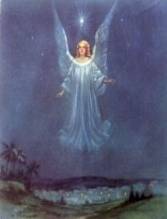 WORDS OF ENCOURAGEMENT
Scripture Reading: Psalm 91
I dwell in the secret place of the Most High so I abide under the shadow of the Almighty. I will say of the Lord, "He is my refuge and my fortress; My God, in Him I will trust." Surely He shall deliver me from the snare of the fowler and from the perilous pestilence. He shall cover me with His feathers, and under His wings I shall take refuge; His truth shall be my shield and buckler. I shall not be afraid of the terror by night, nor of the arrow that flies by day, Nor of the pestilence that walks in darkness, nor of the destruction that lays waste at noonday. A thousand may fall at my side, and ten thousand at my right hand; but it shall not come near me. Only with my eyes shall I look, and see the reward of the wicked. Because I have made the Lord, who is my refuge, even the Most High, my habitation, No evil shall befall me, nor shall any plague come near my dwelling; For He shall give His angels charge over me, to keep me in all my ways. They shall bear me up in their hands, lest I dash my foot against a stone. I shall tread upon the lion and the snake, the young lion and the serpent I shall trample under foot. Because I have set my love upon Him, therefore He will deliver me; He will set me on high, because I have known His name. I shall call upon Him, and He will answer me; He will be with me in trouble; He will deliver me and honor me. With long life He will satisfy me, and show me His salvation.

STEP OUT IN FAITH
Isa 65:24 And it shall come to pass, that before they call,
I will answer; and while they are yet speaking, I will hear.
Even before you came before Me, I heard you. As you began to pray, the answer will be forthcoming. You have been tested and found lacking in nothing. You have set your heart on Me and I have set My seal on you, My child. Ask what you will and I will grant it, for you love Me and will not ask amiss. You have walked through many seasons with Me.
You have walked through the desert and through the wilderness. But I tell you this day, child of Mine, no more in the desert, no more in the wilderness. For as Paul came out of the desert to serve Me, so shall you. You have prayed to be used by Me and yes, child, I will use you from this day forward. Do not think that life has passed you by for you are right in season with My timing. Just step out... and see the Glory of your God.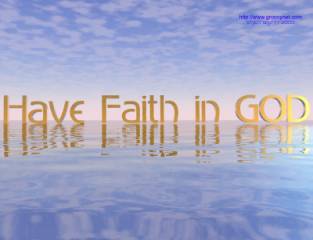 I gave you a vision, do not take your eyes from it, but continue to look towards the mark that I have set before you. Do not allow the cares of this world, and the trials of the day to divert your eyes from My Will for you. For I have placed you where you are, and I will enable you to move forward as you continue to look upon Me, says the Lord.

You should know by know that I am more than able to keep you. I will lift you far above the pressures that pull at you, and the heavy burdens that have been placed upon you. Reach out, I taught you how to reach out. Reach out to Me and I will lift you up this day. Allow nothing to come upon you that I have not specifically told you to take upon you, remove all else. Take My Yoke upon you for it is easy

Pray and stretch forth your hands, and watch as I flow through you. Do not doubt that I will use you, for you are My Child. Yield to Me today, and I will move those mountains, and you will see them fall before you.

Watch, and see what I will do in your midst, for I am the Lord! I am breaking the way open before you this day, and you will leap and shout, when you see Me with you and among you! For I am place of refuge for you, that I have given to you. Surely I will strengthen you and cause you to bring forth that which I have placed within you.

For I am no longer delaying time, but it is now springing forth! Have you not seen it begin to happen before your eyes? You will see much more than this! You will see Me in My Glory, as I reveal Myself to the nations! So, walk upright before Me, and know that I AM! This is a New Day! The Day when I will be seen through you!

THE BATTLE IS THE LORD'S
Ye shall not need to fight in this battle: set yourselves,
stand ye still, and see the salvation of the LORD with you;
fear not, nor be dismayed; to morrow go out against them:
for the LORD will be with you. 2Ch 20:17
Thus saith the LORD unto you, Be not afraid nor dismayed by
reason of this great multitude; for the battle is not yours, but God's 2Ch 20:15
This is too much for you to bear, give it to Me. I never intended for you to do it alone. Have you no need of Me?
I am here to carry the load. Release it before it destroys you.
Why are you troubled? Why do you fret? There you go again, didn't we have this talk last night?
Yes, we did right before you went to sleep
What is causing you to bring it up again? You said that you would trust Me to bring you through this
Why do you say you will leave it at the altar if you don't mean it?
Please don't hinder My work

I am working it out
So many times we go to the Lord in prayer and Him to help us.
We cry out from the depths of our soul for His mercy.
God steps in and gives us a word of comfort to let us know He heard our prayers,
but at the first sign of conflict we take our burdens back and try to fix them ourselves.
Oh what peace we often forfeit
Oh what needless pain we bear
All because we do not carry
Everything to God in prayer
Take your burdens to the Lord and LEAVE THEM THERE!